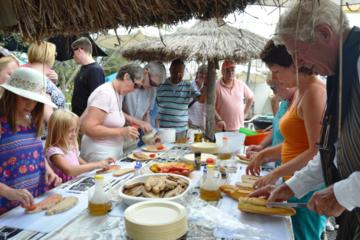 When visiting Spain, a visit to Palma is a must. There are a variety of Palma trips that visitors can embark upon, however Mallorca tours should be on the must do list of all visitors. A particular interesting tour is a tour of rural Mallorca, where visitors will enjoy a barbecue lunch prepared with favorite local meat, fruits, and vegetables.
The excursion lasts 7 hours and you will be riding in comfort upon a coach. Your hotel is the pick-up point where you will be greeted by your knowledgeable guide for the day. The first stop is Maria de la Salut. Here, visitors will be given time to experience the local markets and discover local ingredients.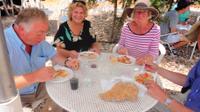 The next stop is Binissalem. Visitors will learn more about the local fruit and vegetables and how to pick them. You will walk through the markets and select the foods that will be later cooked at the barbecue. Also while at Binissalem, visitors will be given a tour of a traditional wine cellar. Here you will be given the opportunity to buy bottles of fresh wine that have come straight from the barrel.
The last stop is lunch where everyone will enjoy the fresh fruits, vegetables, and other foods that were selected during the day. Lunch will be served at a tradition rural property where guests will be able to relax and enjoy their lunch. After lunch, everyone will be returned to their hotel.
Check availability of tour