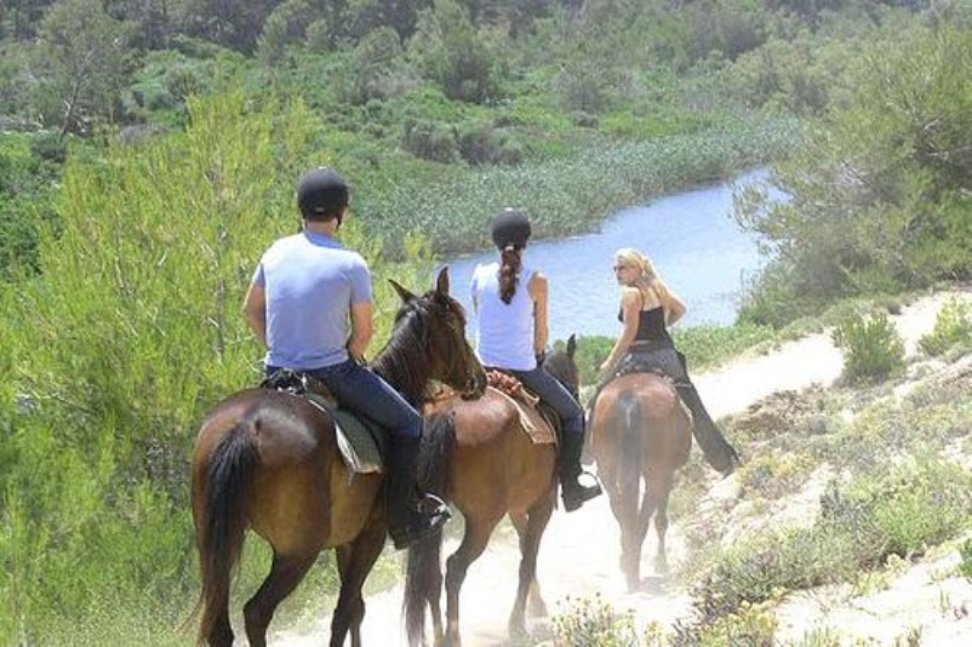 Witness the beautiful landscape of Mallorca from high in the saddle on a memorable Spanish horseback-riding adventure. This 1.5-hour evening tour will feature a beautiful and tranquil trail on the north coast of Mallorca.
The tour starts from Rancho Grande, which can be reached by boarding a comfortable air-conditioned vehicle. Savour a glass of sangria while the wranglers divide the group into beginners, intermediate and advanced levels. If you fall into the scale from beginner to intermediate, you get to enjoy gentle trail rides through gorgeous forest routes while advanced riders will be provided with an intimate and challenging horseback ride along the beach or stunning country routes. Alternatively, if you don't prefer to ride a horse,  jump on the Sangria Express, a western-style horse-drawn wagon that will take you around.
After enjoying the woodland trails and exploring the flora and fauna, head back to the stables to visit a mini-farm of rabbits, monkeys, baby chickens, and foals. Later, enjoy a BBQ dinner served with a selection of bread, salad, fruit juice, and special Spanish sangria.
After dinner, the scene stirs up with live country music which you can liven up a bit more with your best dance moves or opt to simply sit back and enjoy the one-hour celebration.
Check availability of tour