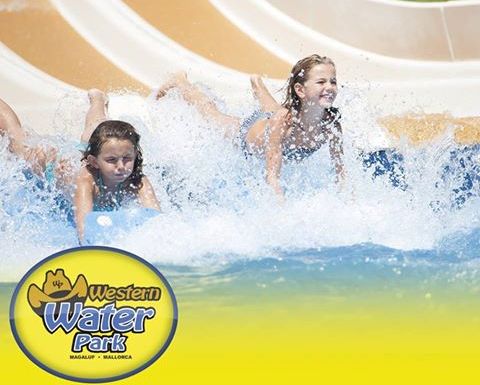 Spend a fun-filled day at the
Western Water Park
splashing, sliding, swimming, or just plain chillin' out with the whole family.
Your day will start around 9AM as you get picked up from your hotel or at designated pick-up location. A 17-km ride from west of Palma central, Western Water Park is the epitome of summer destination, complete with thrilling rides, lazy river, kid's fun zone, and ample food shoppes to refill your hungry tummies. And of course, a gift shop for mementos and other souvenirs. The water park has got all your pleasure buttons covered.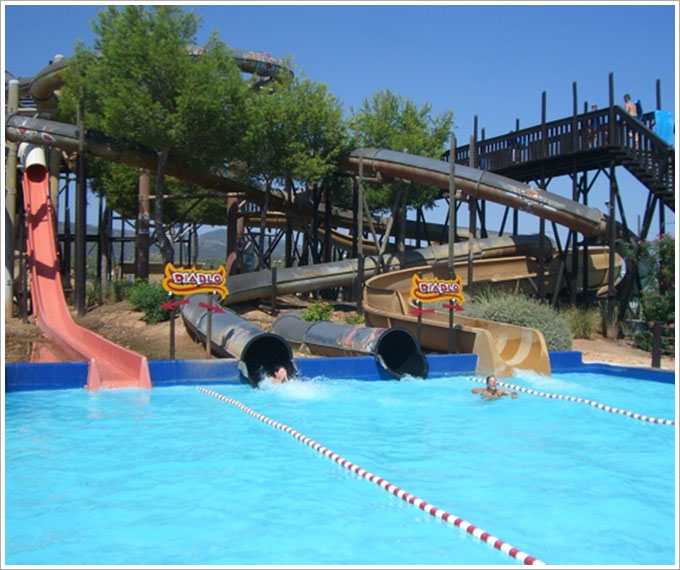 The Adrenalin rides range from Los 4 Diablos - a body slide, Tornado- a pairing slide with inflatable seat, Tijuana Twins - solo body slide, The Beast - almost 30m vertical drop solo slide, Boomerang- 15m half-pipe slide (solo/dual).

For the entire household, there are rides which can be shared together for 3 or more people at a time. The Tam Tam Splash is an open wave pool, the Multipistas for synchronized sliding, Huracanis a tube slide for 2, Big Hole is a tube slide for 4, while the Megaslideis a mega wide ride for 2. Most of these rides are kid friendly (may require adult supervision).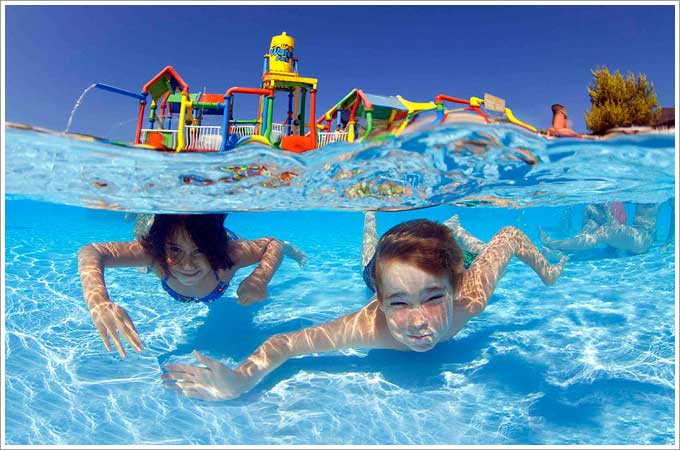 Kidzworld is where you take your kids first to make the perfect pleasing impression. Children's Paradise is a shallow pool with water playground. Daky Park is another shallow pool with cowboy-ish theme. Lago La Mina has safe low slides for children.

The Chill Out & Play area is for lounging and is the after-the-rush destination. Here you can relax at the Wild River with your whole party. Take an inflatable or simply swim with your companions along the river. Lastly, the Jacuzzi saves the best for last. This indoor facility features heated pools that would surely calm your muscles after a day of rowdy play!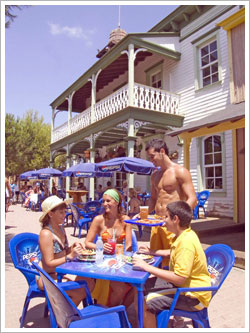 Western Water Park's in-house restaurants promised the highest quality of ingredients. Westernland serves yummy pizzas, salads, burgers, and chips. Pair them with cold beverage and you're set for another round of exciting slides. Indiantown caters full meals and after-meal sweets including ice cream and desserts.
Now get your day in the sun along with your tickets at Western Water Park Mallorca!