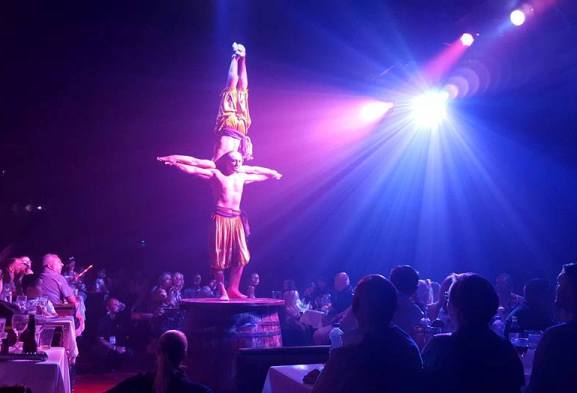 Dubbed as spellbinding, fantastic, and excellent, the Pirate Show in Mallorca offers excitement, entertainment, larger-than-life performance, plus a complimentary dinner to boot! This is one unforgettable night at the theatre you should not miss.
You will be driven in an air-conditioned coach to the town of Magaluf, a resort town on the western coast of Mallorca. Start the pirate ball rolling as your guide and fellow guests merrily sing along some pirate tunes and put on your pirate-themed accessories (optional). Upon arrival, you will be ushered to your designated seats at the Main Deck (no more than 15-meters to the stage) or Quarter Deck (upgraded). Keep in mind before purchasing your ticket that you have the option to get the premium Quarter Deck seat, plus a sweet deal of chocolate treasure pouch for kids and a glass of Spanish sparkling wine or
cava
for adults.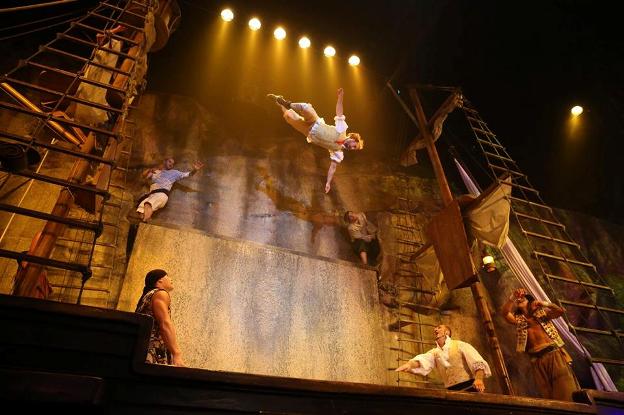 Watch in awe as the pirates hang on ropes and swing their swords while you enjoy the inclusive dinner. The menu includes potatoes, chicken, sausages, salad, ice cream, while soft drinks and  Buccaneer's punch will be the served beverages of choice. Please be reminded that photo and video cameras are not allowed inside.
The pirate show is an elaborate play with a variety of expert performers from all over the globe. The magnificent set, along with brilliant lighting and astounding sound effects, will transport you into the swashbuckling, commandeering world of these ship savvy pirates.
Prepare for a 2-hour spectacular fusion of acrobats, gymnasts, actors, dancers, and 100% fun pleasure and marvel at the mind-bending exhibitions and body formations by these world troupers. The renowned pirate play has been running for 25 years.
Get your tickets now for your
Mallorca Pirate Show with Dinner Tour
.