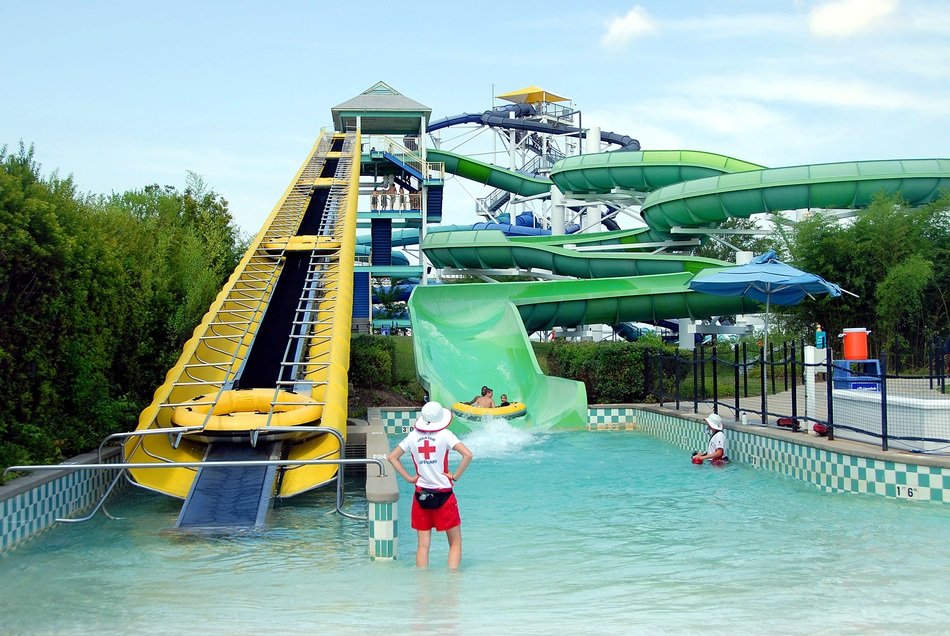 Mallorca has plenty of entertainment places for adventure, fun, and frolic. If one wants to escape from the scorching heat of the sun and cool down during summers, then the water park is the best option to have a wonderful time. Following are a few water parks to have some fun time in Palma.
Hidropark
Hidropark is one of the finest water parks located in Port de Alcudia. Spread across 40,000 sq.meter of space, the park features a variety of water slides, water pools, and giant floating balls. Children can have a fun time playing paintball, mini-golf, bouncy castles, and trampolines. A perfect destination for families to chill out in summers.

Aqua Arena Water Park
Aqua Arena water park is located at Portals Nous which is hardly a few kilometres away from Palma city. It is an inflatable water park, which looks like a big bouncy castle. Has slides that are anchored to the seabed about 25 meters inside from the shore. All these rides are licensed by the government and lifeguards are constantly on vigil to ensure the safety of the tourists. This is suitable for all adults and children who know swimming, the use of a buoyancy jacket is mandatory.

Marineland Mallorca 
This marine amusement park is located in Costa den Blanes, just a few kilometres away from Palma de Mallorca. The sea lion, parrot, and dolphin show at Marineland are truly mesmerising. It also features a reptile house with anacondas and pythons, aquariums with sharks, piranhas, tropical fishes. Children can entertain themselves at the splash pool while adults can relax on a private beach.

Western Park
A western-themed water park in Magaluf is one of the most-visited water parks in Mallorca. The park is packed with pools and thrilling water slides for people of all ages. There is a unique water park especially made for kids. Free transportation is available from Palma to the park. Many shows like Wheel of Death, the professional Divers Show and Cowboy theme shows are performed here.

Aqualand Water park
The Aqualand water park is one of the largest water fun parks in Mallorca. It has plenty of thrilling water slides of different shapes and sizes, concept rides such as King Cobra, Formula Race, etc. In addition to these spectacular rides, there is a mini zoo, children's farm, parrot show for children. Aqualand can be reached by bus, taxi, car from Palma de Mallorca.

MarAventura Water Park
This is another inflatable water park in Playa de Muro with floating walkways, towers, trampolines, rollers, and slides. A life jacket is provided to everyone at the beach itself (before you enter the park) to ensure safety. Children only above 4 years are allowed, Adults must know swimming.