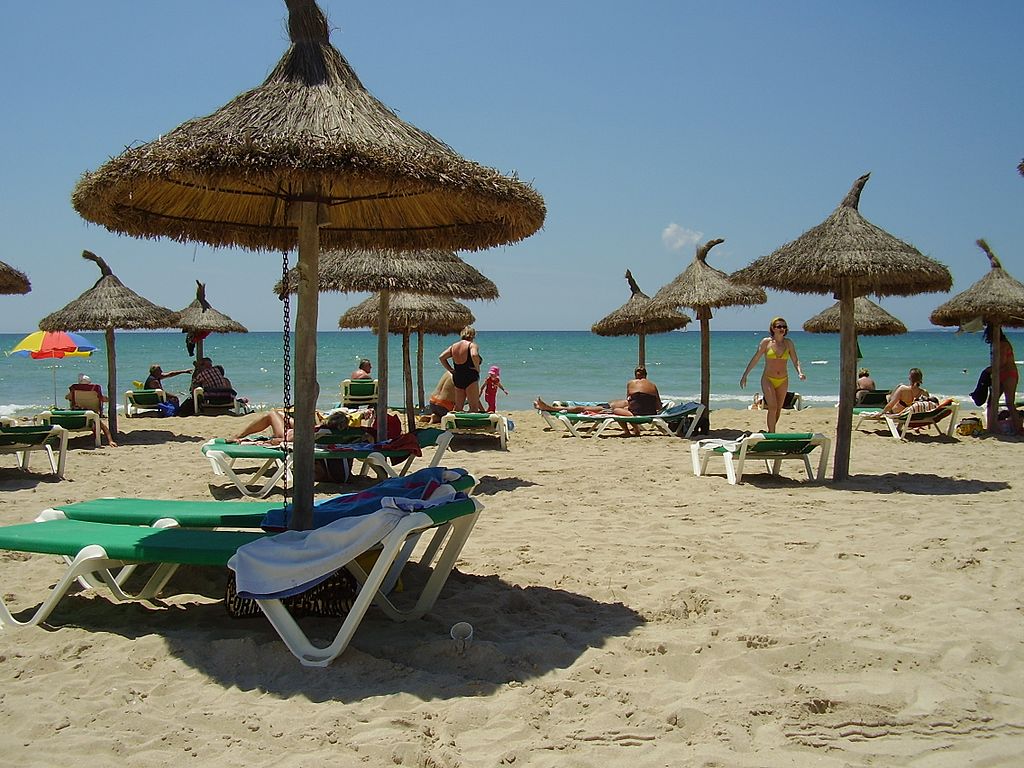 White sandy beaches, pristine waters, shopping and more; experience all of this on your visit to Palma de Mallorca. This Spanish city is quite a wheelchair friendly, and touring this beautiful city will be a breeze.
Getting Around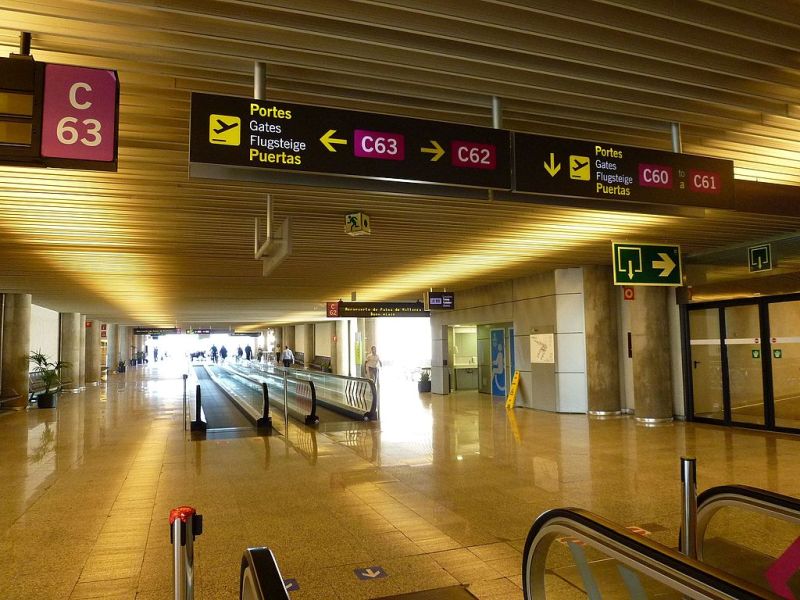 Credit: Rosa-Maria Rinkl / CC BY-SA 4.0 
The Palma de Mallorca airport offers free special assistance for passengers with reduced mobility and it is provided on request, so make sure you contact the airport authorities to ensure availability in advance. The Palma airport uses a service called 'Sin Barreras' (a.k.a. without barriers) to help with assistance. The service has several meeting points; lookout for a sign with a blue 'i' alongside a yellow wheelchair symbol above them. The service team helps with luggage, takes the passenger to the check-in desk, security checkpoint, customs and so on.
When it comes to travelling around the city, there are buses with wheelchair access and taxis have large boots to fit a foldable wheelchair in. Also, consider the 'Hop-on Hop-off' bus services, which are also wheelchair friendly.
Accommodation
Quite a few hotels in Palma have rooms with grab rails, wheel-in shower, portable pool hoists and lift access to all floors. However, it is always best to check in the facilities in advance before booking your rooms. Some of the popular hotel options include Hotel Basílica, Can Bordoy Grand House & Garden, Boutique Hotel Posada Terra Santa among many others.
Must-Visit Attractions
Palma Beach
The gorgeous Palma beach is wheelchair friendly and has wooden pathway access to the beach as well as amphibious wheelchairs and adapted restrooms. So taking a trip down for some fun in the sun is a great way to enjoy the Spanish riviera. 
Palma Cathedral
Located at the heart of Palma,  this beautiful Gothic Roman Catholic cathedral is a wonderful attraction. You can plan your trip so as to avoid crowds and take your time to revel at the majestic architecture of the Cathedral of St. Mary of Palma. Visit their gift shops for some cute souvenirs. The cathedral floors are smooth so guests can easily get around in a wheelchair and their hydraulic lift will take you up and around inside.
Palma Aquarium
Get up-close with diverse species of marine flora and fauna at Palma Aquarium. The place is equipped with special installations like ramps, lifts, and toilets for guests with reduced mobility.