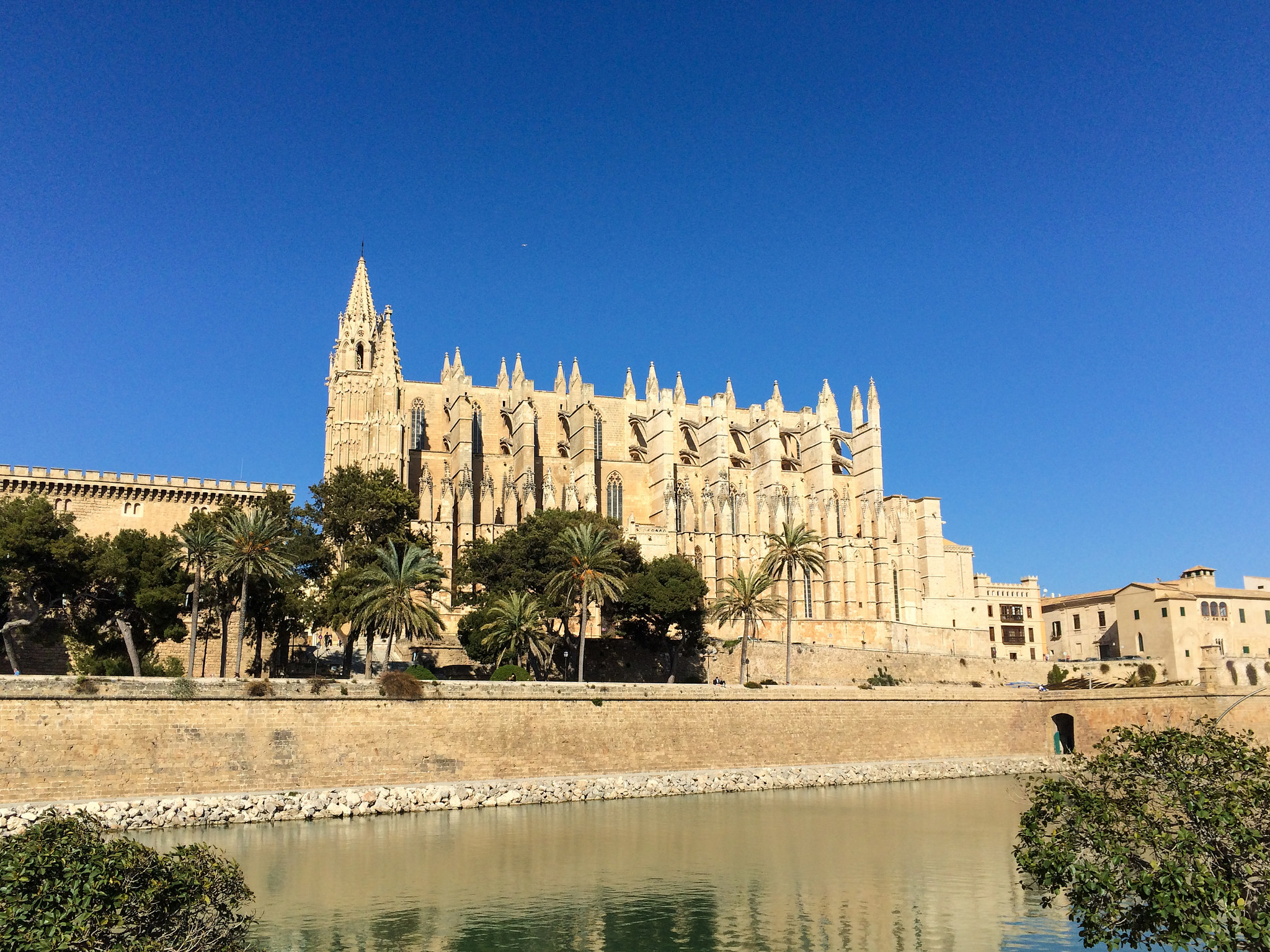 Credit: Flickr / Anna & Michal / CC BY 2.0
Does your idea of the perfect holiday include Spanish food, sandy beaches, and Mediterranean architecture, then, Palma de Mallorca is the right place!
Palma de Mallorca is often overlooked because of its small size, but that does not lessen its interest factor. Located on the crescent-shaped Bay of Palma, this city boasts of different types of architecture and its corresponding history; right from Moorish, to Gothic and even Modern. The small and the sophisticated city also is a hub for the elite, complete with a marina for the yachts to dock.
You will find a calmer and slower-paced city life as you go interior towards the centre of the city. The Le Seu Cathedral dominates the waterfront, and as you begin the walk in the alleyways, and the cobbled street will automatically inform you of the Old Town. This area is completely packed with old and traditional restaurants and cafes, all with their own history. The alleys will also entice you with local craft shops right from affordable to larger upscale versions, all surrounded by various historical attractions.
However, Palma is also not just about the architecture and history but it is about the people and food as well. As you walk around exploring the city, you are bound to find fisherman down at the waterfront plucking the fresh seafood from nearby waters; a sign of what to expect on the menu. The restaurants and bars around Palma also offer a palate and menu keeping in mind the location and the views.
This small island of Palma is wonderfully unique as it showcases the architecture, history, and tradition of Spain with simple elegance. Whatever is your preference, walking around and exploring this culturally rich city will certainly give you a feeling of living in the Spanish era. Visit now by booking your flight to Palma today!