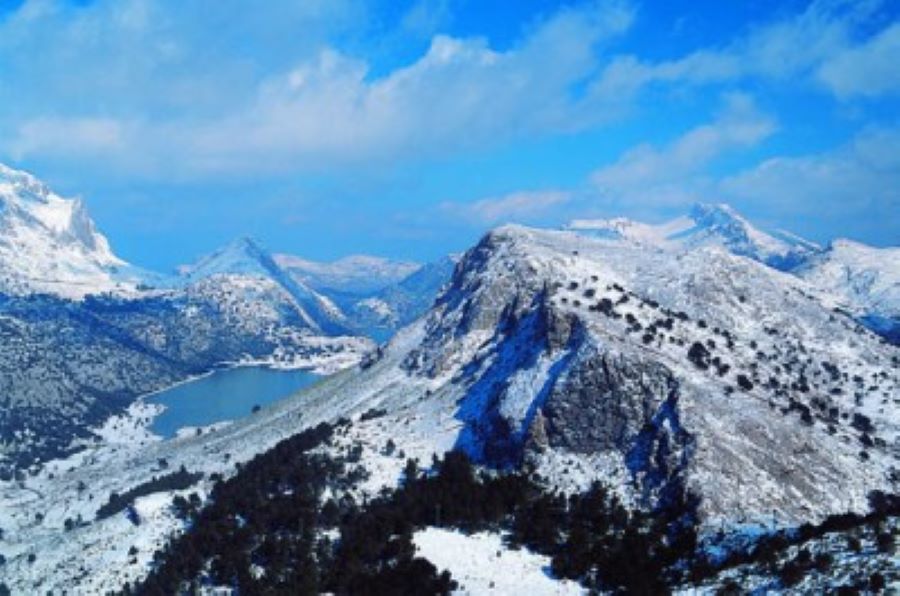 The Serra de Tramuntana is a mountain range running southwest-northeast which forms the northern backbone of the Spanish island of Mallorca. Taking note of its contribution to the island's geographical interface, the UNESCO has awarded a World Heritage Status to the Tramuntana Range. The climate in the Tramuntana region experiences more rainfall than the low lying areas of the island. and is much cooler than most of Majorca because of its elevation. The Puig Major is the highest point in the Serra de Tramuntana, but it is a military zone, not accessible to the public, hence the neighbouring peak of Puig de Massanella is popular among trekkers and hikers.
There a few beautiful cities, such as Soller, Pollenca, Formentor, Port de Pollenca and Calvia which are part of this mountain chain. Completely erasing the memories of crowded Majorca, Tramuntana is a virgin part of the island.
The landscape of Tramuntana is highlighted by limestone rocks, pinewood and steep coastlines with very few beaches. It can be easily reached by car or tour buses during the spring and summer seasons. But during the other months, when no hotels are open and almost no tour buses operate,  the region completely transforms to retain its old-fashioned charm.
Winter is a paradise for hikers who visit the Tramuntana Mountain Range. Besides hiking, popular outdoor activities include "hill walking", scuba diving, cave diving, rock climbing, canyoning and visiting the exotic villages for their local sausages, cheese, olives, and wines.
From Palma, there are many buses that run to various destinations in the Traumantana, Esporles, Galilea, Puigpunyent, Valldemossa, Soller, etc. Also, a scenic excursion on a train from Palma to Soller is one of the island's major tourist attractions. To get around Tramuntana cities,
Palma car rental
is the best option as it is available at very affordable prices.