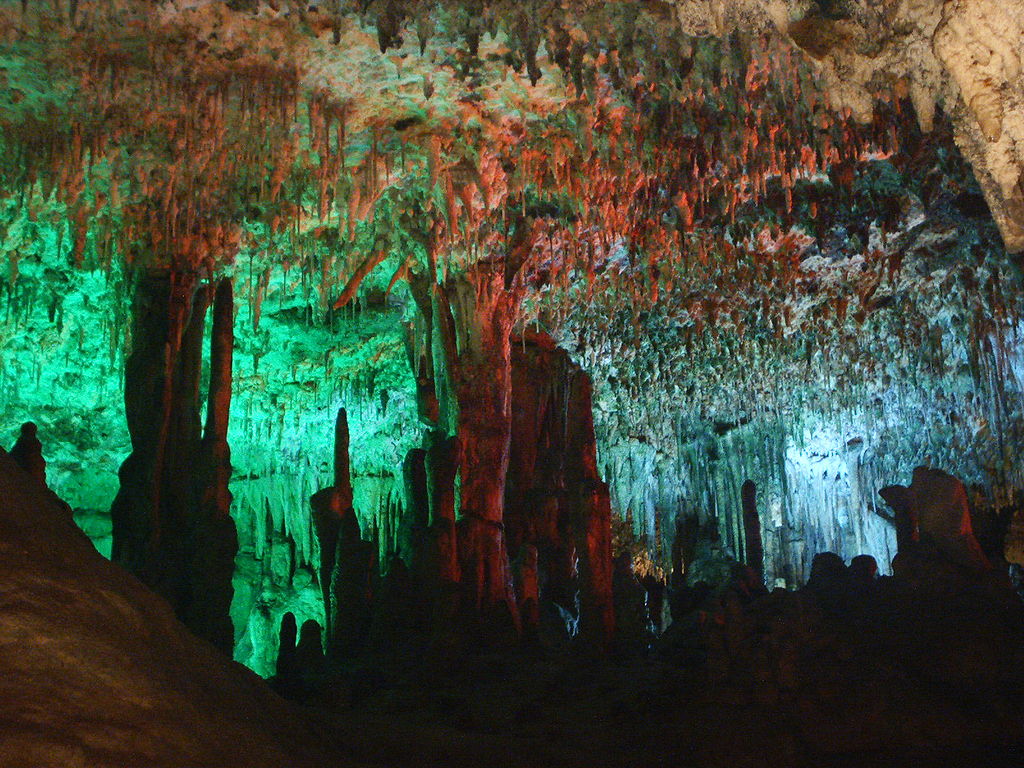 There are over 200 caves are in Mallorca, but the Coves dels Hams, also known as Fishhook Caves are a famous tourist spot in the eastern region of the island. They are a Solutional cave system lying on the east coast of the Spanish Balearic Island of Mallorca. These caves are located at a distance of 1 km, to the west of Porto Cristo's town.
Their peculiar arborescent and dripstone formations along with an underground lake - the Sea of Venice, are striking tourist spots. The magnetism of the spiral and hook-shaped "stalactites" is sufficient enough to mesmerize anyone. Some resorts like Cala Romantica, Calas de Mallorca, Cala D'Or, Sa Coma, Cala Millor, and Cala Bona are located nearby.
On 2nd March 1905, Pedro Caldentey discovered the Coves dels Hams. Caves are heightened by the artistic illumination created by Lorenzo Caldentey, son of the discoverer.  Many musical performances are hosted daily, especially the "Magical Mozart" show. 
These caves are a perfect place for organizing weddings, communions, anniversaries, conferences, conventions, presentations, exhibitions, shows, business dinners, spots/publicity, catwalk/fashion, and chapel.
In a guided tour, don't miss to visit the digital cave, classic cave, and fauna & Botanic section and get indulged in ongoing events. To do so, book
flights to Palma
as soon as possible.