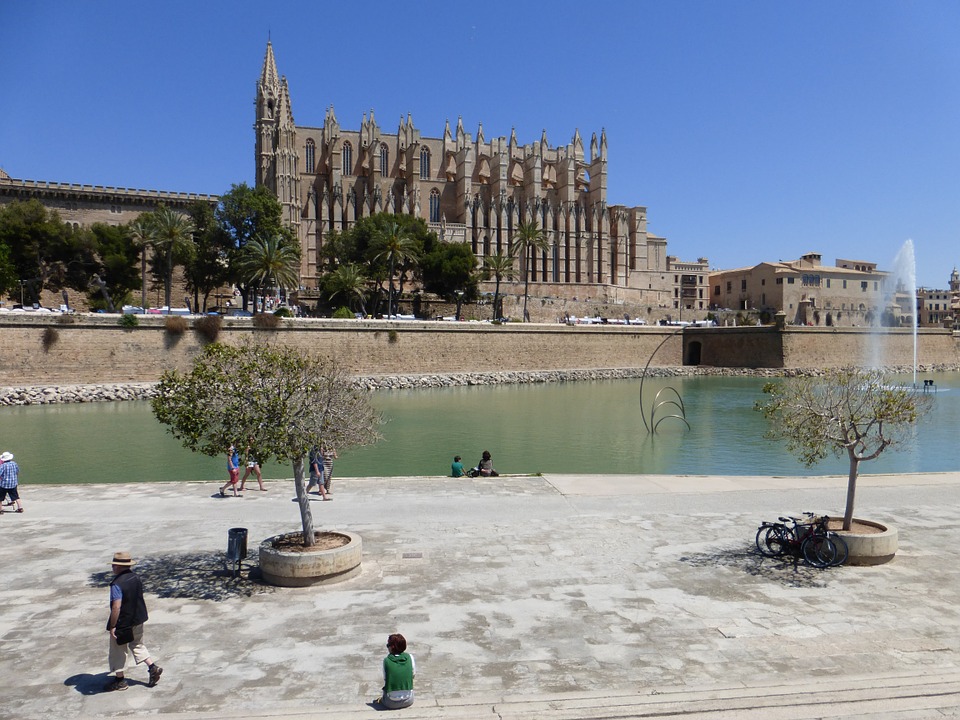 Palma de Mallorca, the largest city in Mallorca (Majorca) is a tourists' preferred destination. If you are wondering when to visit Palma de Mallorca, then here are some rudimentary cursors for you.
Geography
Palma de Mallorca, a port city as well as the largest city of the Balearic Islands. Positioned southwest of Mallorca (Majorca), it is a western Mediterranean island. The total land area approximates to 21.355 square kilometres (8.245 sq mi) with an altitude of 13 meters (43 ft.) above the sea level. The city borders around the Serra de Tramuntana, a prominent mountain range and a UNESCO World Heritage site. The terrain has small coves, beaches and is rich with wildlife, natural reserves and agricultural landscapes.

Weather & Climate of Palma
The city enjoys a Mediterranean climate with a warm average temperature and seasonal rains. The summers peak more than 40°C but have well-controlled humidity due to the oceanic influences. Summer starts in June with the temperatures around 27°C and-30°C, an ideal time to visit Palma for holidaymakers who love the sun though the prices are high. Carry light-cotton tops (preferably long-sleeves) which are perfect for outdoor activities. July and August months find the temperatures soaring. Autumns may bring in the rain while springs find a dip in the temperature. This spell has lesser vacationers and the hotel rates are relatively low. A perfect time for outdoor activities like cycling and hiking, don't forget to carry light raingear and attire.

Winters are generally mild, and Palma makes an ideal winter getaway. It is advisable to carry a thick jacket, gloves, and a scarf.