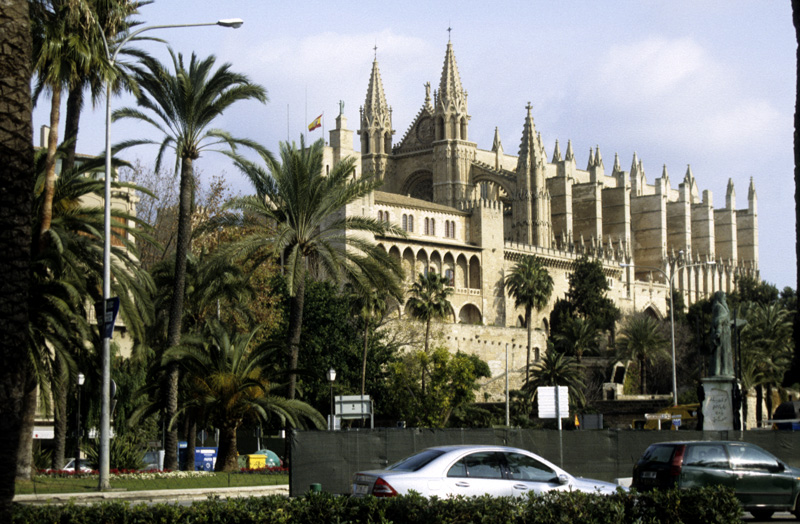 There are a number of things to do in Palma. A local guide can take you on a tour of Palma de Mallorca or one of the neighboring villages.
Day trips from Palma de Mallorca can include a visit to the Majorca Pearl Factory and the Cavern of the Dragon. The latter is a series of caves about 1.5 miles long. The cavern boasts one of the largest underground lakes in the world. It's called Lake Martel and offers such attractions as a boat ride and a light show.
There are other activities in Palma, like balloon rides and sailing trips. Another possibility is a bus tour on an open-top double-decker bus. Vacationers can cruise around the city and get off or on at any of the 16 stops the bus makes.
Attractions in Palma include the Almudaina Palace, which began life as a fortress built by the Romans around 123 BC. It was converted into a palace for the Majorcan Kings sometime in the Middle Ages. Its throne room and chapel are particularly impressive.
The Palma Le Seu Cathedral used to be a mosque, but after King James I defeated the Muslims in Mallorca, he converted it into a cathedral. It is known for its ornate stonework and huge candelabras.
The Palma Plaza Mayor once housed the offices of the notorious Spanish Inquisition, but it is now home to the local art scene and has many galleries. A weekly market is held in the square, and it offers a wide range of goods.
Visit
Palma Activities
and Tours hand-picked for you.