Palau de l'Almudaina
Palau de l'Almudaina or the Royal Palace of Almudaina was an Alcazar built by the Muslim walis (governors), but later claimed as official royal residence in the early 14th century.
King James II restored the fortress into Gothic style to accommodate the King's Palace, Queen's Palace, a hall known as Tinell, the Royal Chapel and courtyards. However, it still retains some Islamic elements such as the Moorish arches visible from the seafront. The palace is currently used by the King and Queen of Spain as a residence for official summer ceremonies.
Location
: opposite the mighty Catedral
La Seu Catedral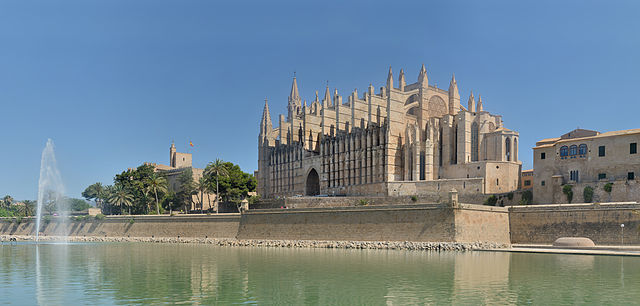 The La Seu Catedral is a magnificent Gothic cathedral in Palma, built on the site of a pre-existing Arab mosque. At 44 meters tall, it has one of the world's highest naves, just behind Saint-Pierre de Beauvais, the highest of all Gothic cathedrals. The cathedral also boasts of one of the world's largest stain glass windows made up of 1,236 pieces of glass, and measuring almost 12m across. The sheer scale of the structure and stunning interiors designed by Antoni Gaudí and celebrated contemporary artist Miquel Barceló, are unequalled among all cathedrals anywhere else in the world.
Location
: Plaça Almoïna
Palau March
As the name suggests, Palau March was one of the several regal homes of the wealthy March family. The museum exhibits an exquisite collection of contemporary sculpture by 20-century artists such as Auguste Rodin, Barbara Hepworth, Eduardo Chillida and Henry Moore in the patios. Inside the rooms are home to the Bartolomé March Foundation's collection of books and art, paintings from Spain's biggest artists such as Salvador Dalí, and Josep Maria Sert as well as an exceptional 18th century nativity scene.
Location
: Calle Palau Reial
Banys Arabs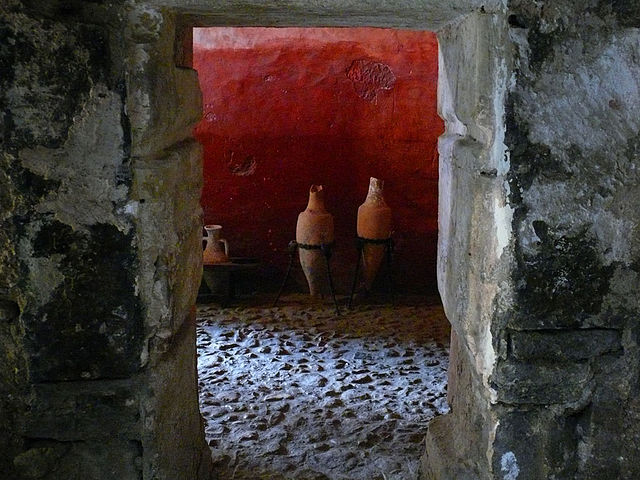 Banys Arabs or Arab Baths are all what remain of the Muslim city of Medina Mayurqa (today known as Palma). The 10th century structure survived by two small underground chambers was possibly a part of a nobleman's house. It has a domed ceiling supported by a dozen columns and 25 round shafts for sun light. The columns are peculiar as it looks like they recovered from Roman ruins.
Location
: Carrer de Serra
Castell de Bellver
The royal residence of Jaime II, the Gothic style Bellver Castle is situated on a wooded hillside with superb views over Palma Bay. Built by Pere Salva, the architect of the Almudaina Palace, it is one of those rare castles in Spain to be entirely rounded. Throughout the 18th to mid-20th century the palace served as a military prison but is now a major tourist attraction as well as the seat of the history museum. The structural quality and maintenance makes it hard to believe that the palace has stood the test of time for 700 years.
Location
: Calle Camilo José Cela