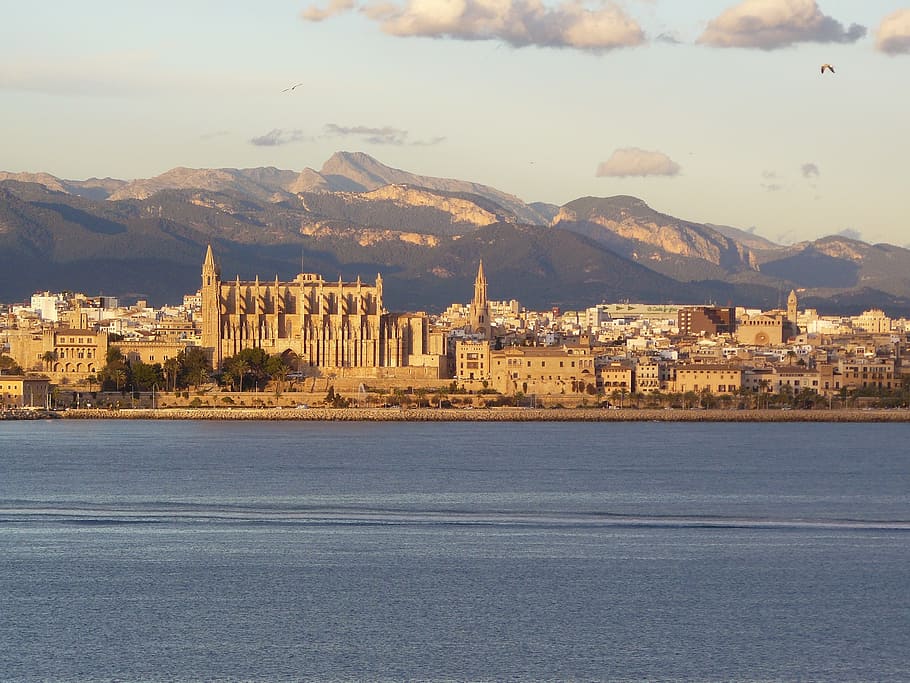 Have you ever planned to visit all popular attractions in and around Palma de Mallorca? With work and family, life can be stressful, but that shouldn't stop you from taking time out to step outdoors and explore the historic landmarks that have an important place in the local culture! Get your loved ones, wear a mask and step out to explore the city.
Castell de Bellver
Built in the 14th century and located to the west of the city of Palma de Mallorca, it is Spain's only circular castle. This historic hotspot was once home to Kings before it was turned into a military prison and later reformed into a tourist attraction. From this landmark, you can get a glimpse of the bay of Palma as well as the Cathedral.
Almudaina Palace
The Almudaina Palace is the 13th-century royal palace, located right next to the Cathedral in Palma. The beautiful historic destination has architectural features ranging from Moorish to Islamic and even Gothic style. This building is a delight for history lovers who want to learn and explore art and history near the seafront.
Banos Arabes
If you love architecture and history, especially elements from the Roman, Muslim and Byzantine times, in that case, you should check out the historic Arab Bath in Palma de Mallorca called Banos Arabes. Designed during the 10th century, these prominent attractions display unique features, including a secluded garden for a small picnic.
Far de Portupi Lighthouse
If there is one place you should not miss out on, it is the Far de Portupi Lighthouse which is considered to be the third oldest operating lighthouse in the world! This is your chance to see it in action, not just read about it in the books!
La Seu Cathedral
Among many of Palma de Mallorca's stunning attractions is the La Seu Cathedral, which is an iconic landmark. The 55 meters wide Cathedral de Mallorca is 121 meters long with 6600 sq.m of surface area and is said to have Europe's largest rose window. This tourist destination should be on the very top of your list to visit!