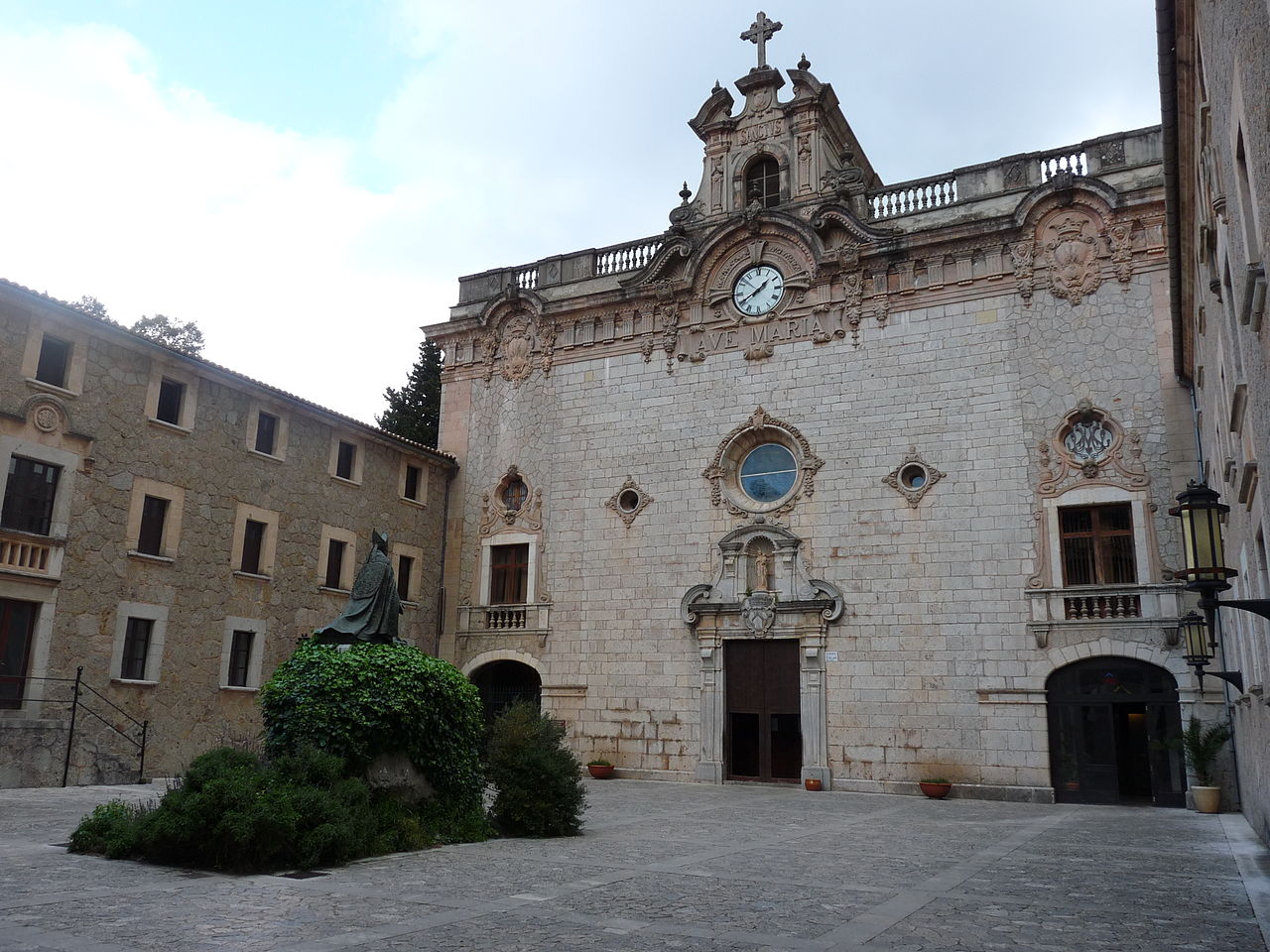 Palma de Mallorca is one of the topmost tourist destinations in Spain.  To explore Palma's spiritual core away from the hustle-bustle of the city, take a tour to the Monastery of Lluc (Santuari de Lluc).
This 13th-century Monastery of Lluc is one of the most-visited pilgrimage sites in Mallorca (Majorca), situated north-west of the island and nestled on the idyllic valleys of Serra de Tramuntana Mountains. On a day tour to the Sanctuary of Lluc explore the scenic village of Lluc, la Morena (the Virgin of Lluc), the monastery and more. Alternatively,
rent a car in Palma
de Mallorca and drive for an hour to reach the Monastery of Lluc.
Learn the
history
of Monastery of Lluc (Latin origin of Lluc is 'lucus' signifying 'sacred forest') which emanates the presence of a pagan sanctuary. It is believed that the statue of the Virgin of Lluc was discovered near a stream bank in Lluc by a Moorish shepherd and monk. On installation of the statue in a local Parish church, villagers who came to pray found that she had disappeared from the church, reappearing on the banks. This miracle was celebrated by building a small chapel in her honour and later replaced with the Monastery of Lluc around the 13th century.
The guided tour of the monastery includes a visit to the Baroque Basilica de Virgin of Lluc, the museum and the nearby village of Lluc. You can spend time in the verdant botanical gardens and look out for the oldest choir group which has gained international fame, the Escolania boys choir sing (also called El Blauets).