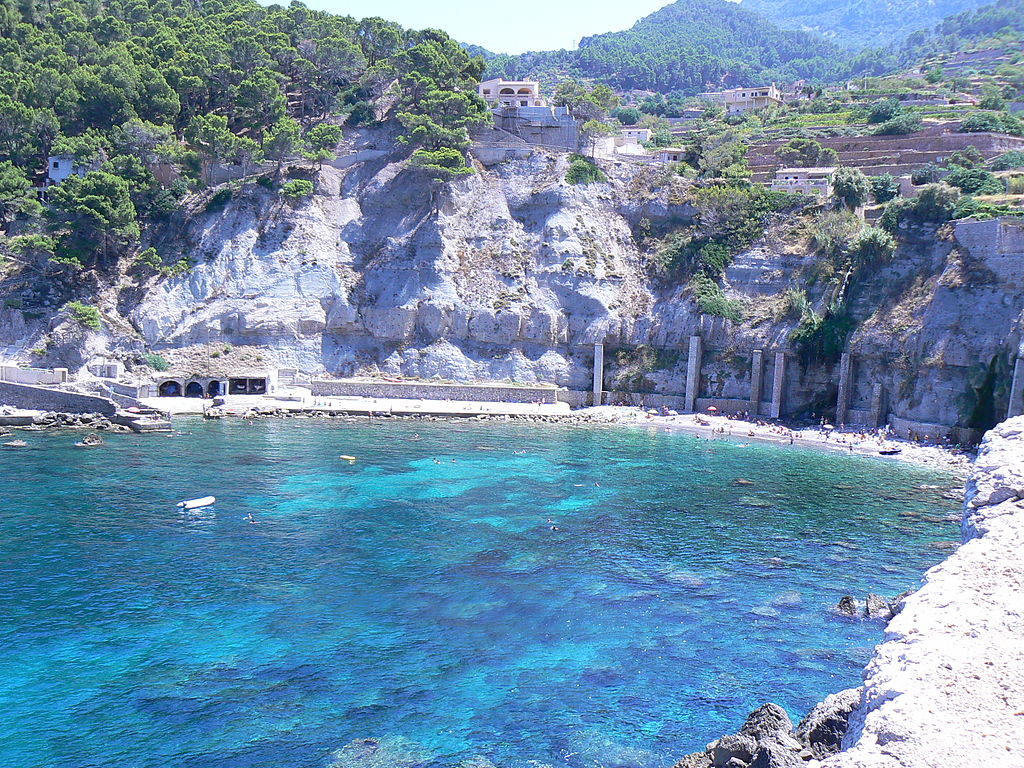 The quaint town of Banyalbufar lies nestled in the Tramuntana mountain range and is one of the most popular tourist destinations. This town is 40kms away from Palma de Mallorca, a perfect destination for a day trip or even a peaceful weekend getaway.
The journey by road to Banyalbufar is just as beautiful as the town itself; the roads in the hilly region with picturesque views will make you fall in love with them. This place has a combined history of the Moorish and Catalan empires and its name Banyalbufar literally, means 'founded by the sea'. Visitors visit this place mostly for spending some time by the sea and have some relaxing peaceful moments.
The Torre de ses Animes, a watchtower, overlooking the sea, is the most visited tourist attraction in Majorca The watchtower was constructed by the natives to protect themselves from the pirates. This region was once renowned worldwide for its vineyards and its Malvasia grape variety, which many vintners are now trying to re-establish.

Banyalbufar also has a couple of bays that are well protected naturally by the mountains. These are secluded places to laze around the beach or go swimming. Cala Banyalbufar is another bay where freshwater flows from its rocks which make up for a delightful shower. Other trendy beaches which are ideal spots for swimming and sun-bathing are Es Corral Fals and Son Bunyola.

Visit Banyalbufar for some quiet and time in nature with your near and dear ones.