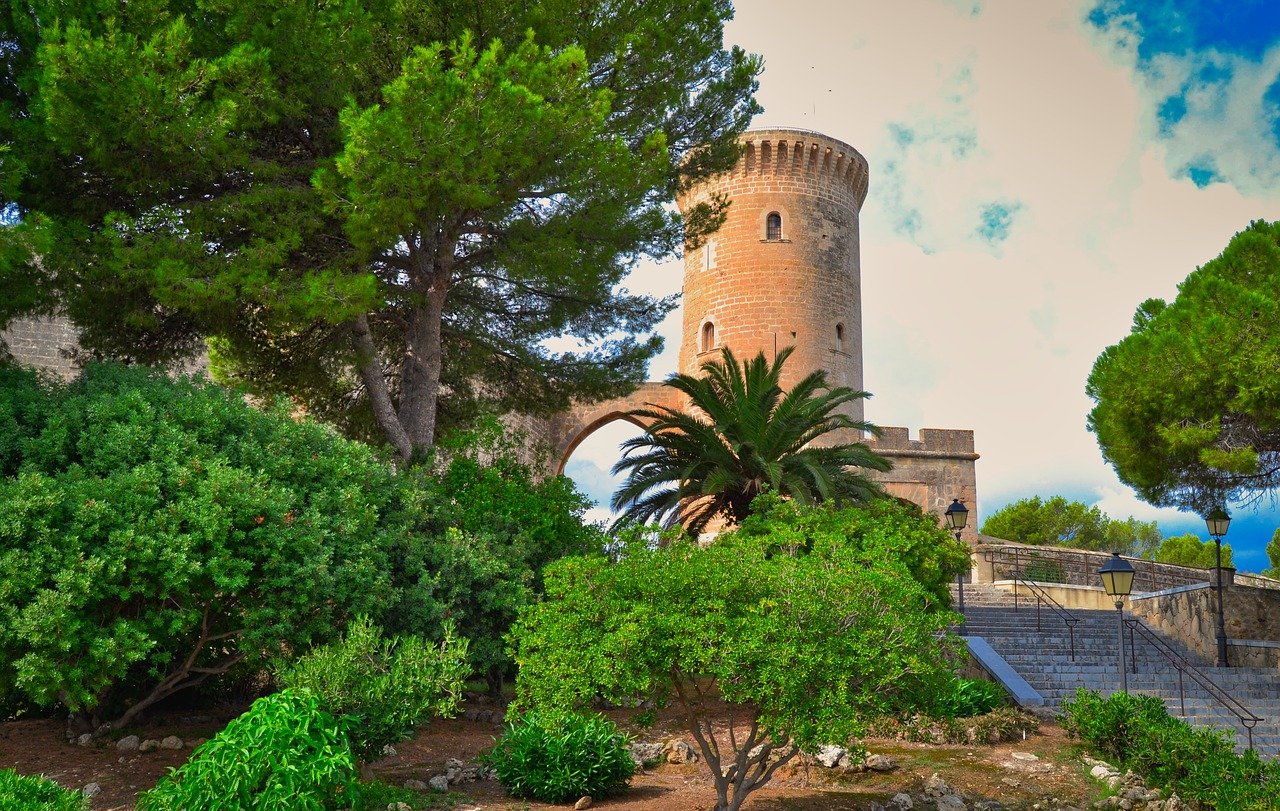 COVID-19 restrictions are finally easing up in Palma de Mallorca! You can make use of this precious springtime to get in that vitamin D and breath in the fresh air while you get out and explore. Check-in before visiting exhibitions and galleries, and please don't forget to wear a mask. We recommend spending your day frolicking by the beach, or learning about Palma's history through the stunning Castell de Bellver!
Castell de Bellver, also known as the Bellver Castle, is located just a few kilometres away from the centre of the city of Palma de Mallorca. The castle was initially built to be a residence for the Kings of Majorca, and has since then been converted to a military prison up until the 18th-19th century and is now a tourist attraction and a historical landmark under civilian control.
The Bellver Castle was built for King James II of Majorca during the 14th century and is among the few remaining circular castles in Europe. The Gothic style design of architecture includes a central courtyard and Gothic arches connected by four towers representing the cardinal points along with a moat. Besides being an intriguing attraction for history lovers, the Castle has been standing tall for nearly 700 years, offering panoramic views of the Bay of Palma and the Tramuntana mountains. Curiously enough, 'Bellver' actually means 'lovely view' in Catalan.
The Castle is also known to host large concerts with the most stunning backdrop. Besides photographing the lovely views, especially during sunset time, you can also check out the history museum or the lovely cafe within the Castle grounds to grab a bite while wandering through the hallways. Don't forget to follow all the safety precautions before visiting. Either way, the Bellver Castle is worth a visit, especially when exploring is allowed and encouraged!