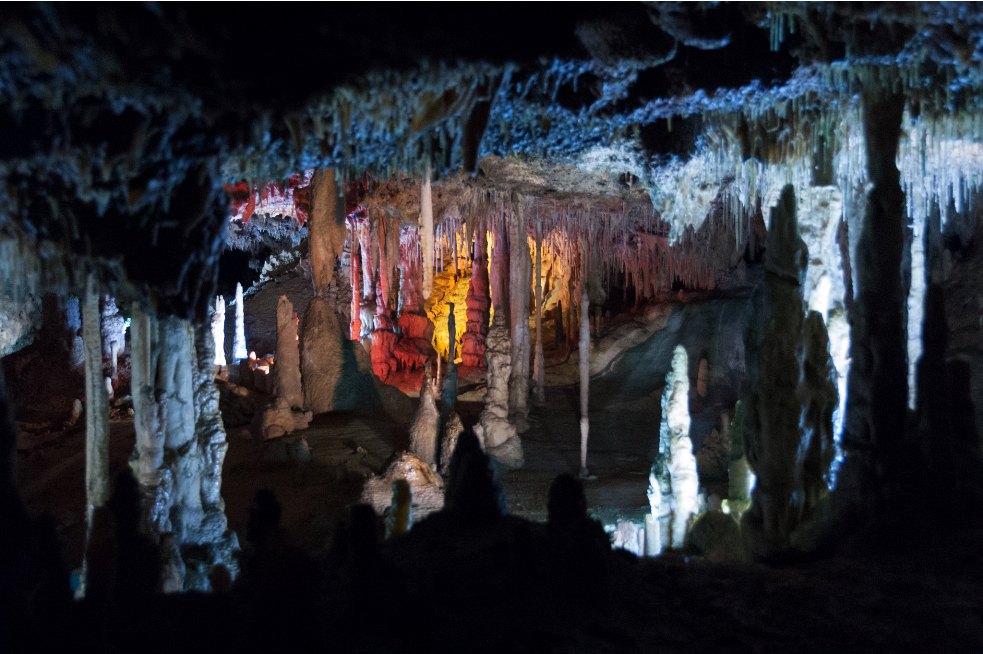 Credit: Flickr / Krzysztof Belczyński / CC BY-SA 2.0
Palma de Mallorca has many tourists attractions in and around the city. One of such top-rated tourist attractions is Coves dels Hams also known as Fishhook Caves.
Located on the eastern coast of Balearic Island of Mallorca, in the municipality of
Manacor
, and is just about 1 km to the west of the town of Porto Cristo. 
The caves get their name from the unique formations of the
stalactites
and
stalagmites
. This is a unique formation of the stalactites and stalagmites, having an underground lake - the Sea of Venice and is a prominent tourist spot. The spiral and hook-shaped stalactites are enough to hypnotize the visitors.
These 10 million years old caves were discovered on 2nd March 1905 by speleologist Pedro Caldentey while digging for a precious stone onyx. His son Lorenzo Caldentey, a diver,  outfitted the caves with an electric lighting system for performances and tours. As a tribute to the famous composer, a variety of performances are hosted daily, especially the "Magical Mozart" show. Many other events like exhibitions, presentations, shows, business meets, fashion shows, weddings, communions, anniversaries are organized regularly in the caves.
One can explore the caves of Hams by opting for a half-day tour or night tour. In a guided tour, don't miss to visit the digital cave, classic cave, and fauna & Botanic section and get indulged in ongoing events. To do so, book either Mallorca Astronomical Tour and Caving at Night tour or Half-Day Tour to Caves of Hams.