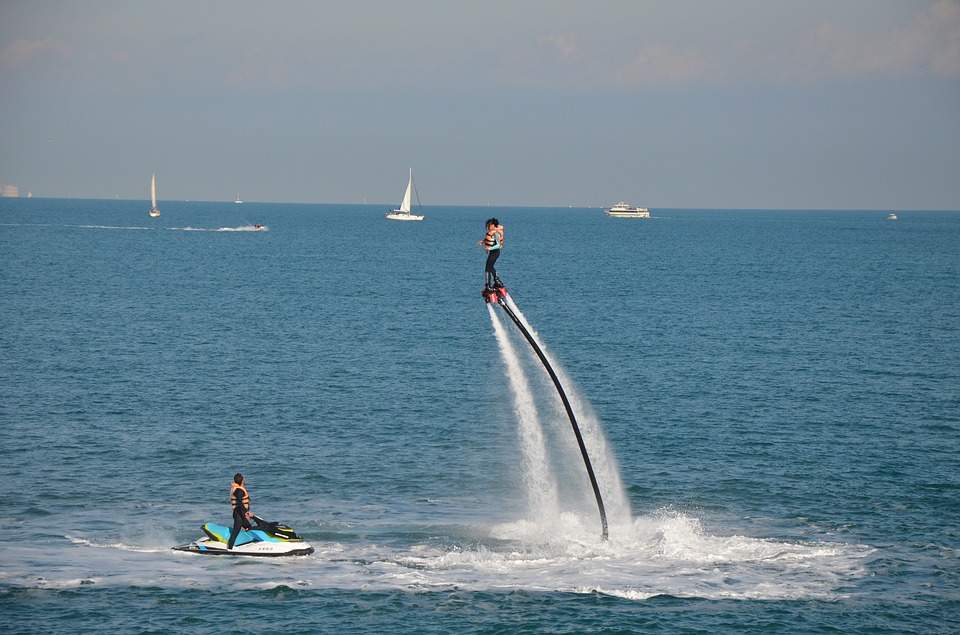 Just imagine the thrill as you explode into the air, take turns and hover over the sea. Try the cool water sports craze, where water-jets push you above the sea. Get to be like your favorite superhero in the flyboarding tour in Mallorca.
The 2-hour tour starts with meeting the flyboarding instructor at the flyboarding centre at Puerto Portals marina. After the introduction to flyboarding and instructions, one can start right away. Riding a flyboard is easy and safe, just a little co-ordination and balance is required. You can just sail the boat a short distance away from the shore and start this sport by strapping your feet onto the flyboard.
Experience the adrenaline rush as the water jet throw you three to six feet (one-two meters) into the air and if you wish, you can go even higher. As an added advantage a photographer will be available to take pictures of your 'flight' and the photos will be presented via email after your experience, so you can have it in your memories forever.
Between turns with your group members, while you're not flyboarding, you can watch as the others have a go and enjoy the music aboard sipping a complimentary soda or water. The
flyboard
ing adventure tour
ends when you reach the marina.