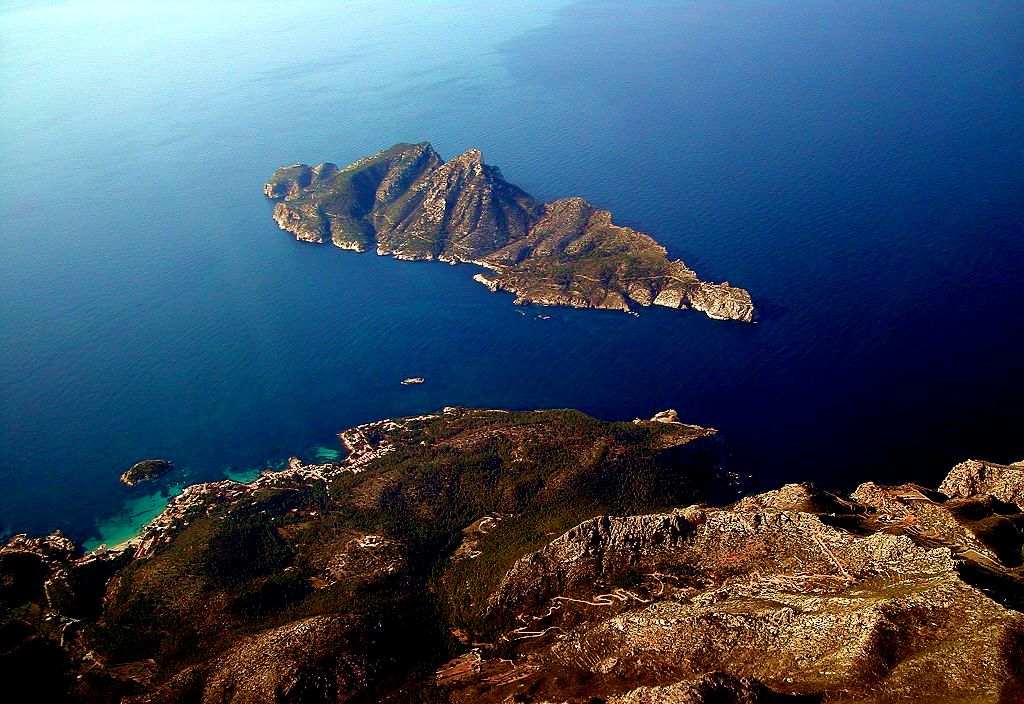 The small uninhabited islet Dragonera in the Balearic Islands of Spain is located just off the west coast of Majorca. Dragonera is a surfaced part of a geologic system running southwest to northeast in the Iberian Peninsula.
In the past, the island was used as a refuge for notorious pirates such as Barbarossa and Dragut, but now it has been converted to a protected wildlife park. In order to reach Dragonera, tourists have to make use of a ferry, either from Port Andratx or from Sant Elm.
The name - Dragonera comes from the words
Dragon
associated with the shape of the island, and from a large number of endemic
Lilford's - wall lizards,
also called Sargantana in the Spanish language, the island is flooded with them. To walk around the island there are four recommended walking trails varying from a relaxed stroll to a 3 hrs rigorous trek.
A small cave on the right of the landing dock was once a habitat for breeding Mediterranean monk seals, which are now critically endangered. There is also a precious freshwater source deep underground on Dragonera, famed to have had many famous personalities have a sip from it.
Dragonera island is a perfect place for a daytime excursion where you can visit the museum, have short walks, enjoy a swim or spend some time discovering lizards!
Visit
Palma
activities
page to know more about Full-day Palma de Mallorca sightseeing tours.