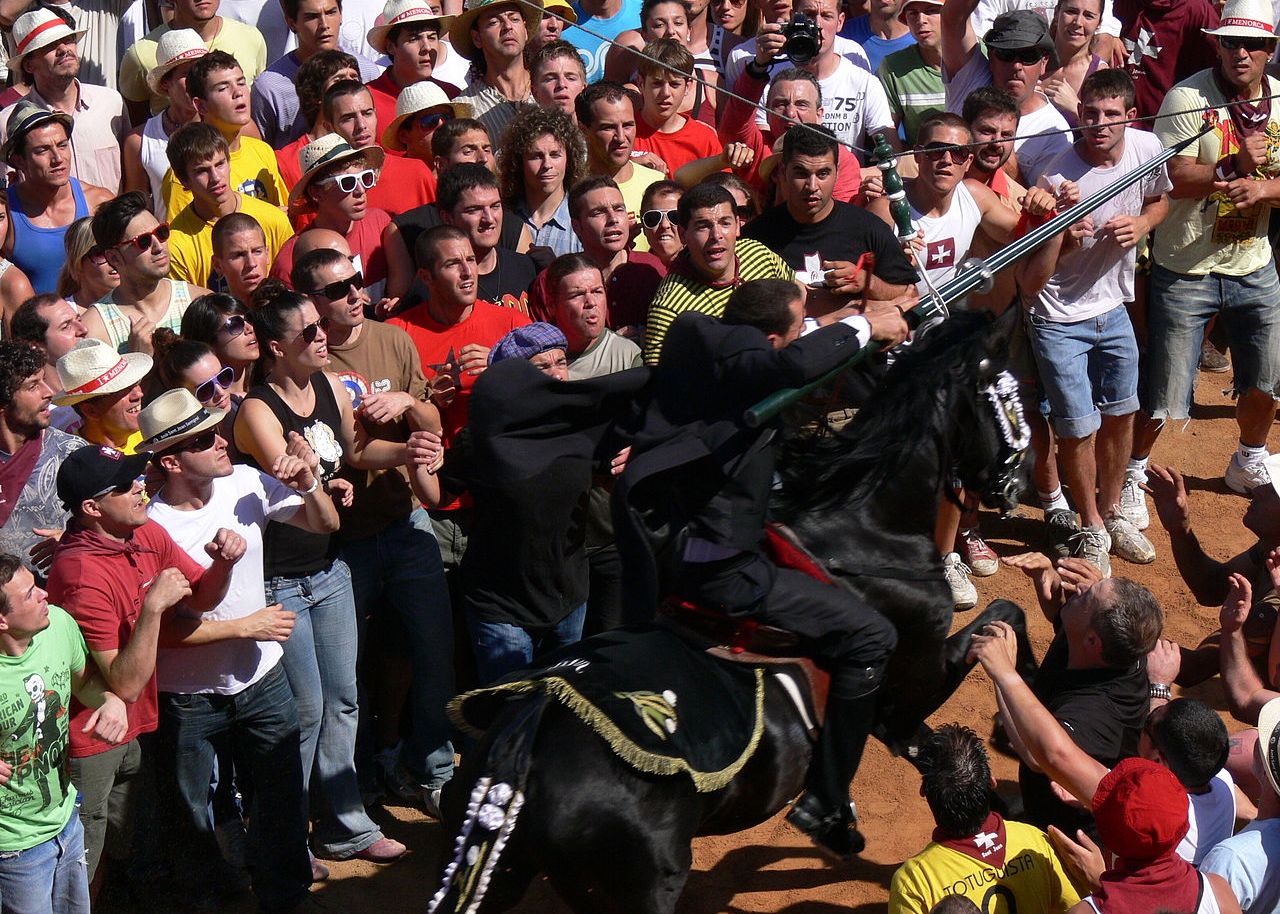 For a perfect holiday experience, we could think of picturesque views, rich culture, scrumptious cuisine, friendly people and thrilling sports options. All this is handsomely packaged with abundant marvels in Palma de Mallorca, a picturesque and vibrant resort city.
Mallorca is a rich cultural hub offering a beatific countryside and well-complimented by colourful festivals which make it a popular tourist destination.
Attending Mallorca Festivals
is an electrifying experience, and delightful occasion to fall in love with the fiestas and the city. The Fiesta Sant Joan in Mallorca is an intensely crazy experience that is well-celebrated on the island. The fiesta is a celebration of the life of John the Baptist (Sant Joan), who preached in the desert. As the patron saint of the towns Deià, Mancor de la Vall, Muro and Son Servera, the celebrations are high-flying. The midsummer celebration is also combined on this date and revelled with fireworks marking the significance of fire, which is the symbol of abundance, fertility, and purity.
The celebrations in the four towns run for over two weeks. In Deià, the festivities are observed with a variety of arts & crafts and fishing competitions. The fire processions are the highpoint which is celebrated on the 24th of June.
The 'Nit de Foc' ('Night of Fire' in Catalan) is celebrated in Palma on the 23rd of June. The celebration involves people gathering at the Portixol beach, and indulging in a cleansing swim after sundown. With nightfall, the entire atmosphere is transformed into a pagan midsummer celebration. There are percussion bands, people dressed as devils or demons, and fire runs (correfoc). Young men jump into fires to display bravery, and large towers are erected with flame throwers launching light into the night sky.
Visit Palma de Mallorca to experience this incredible fiesta.