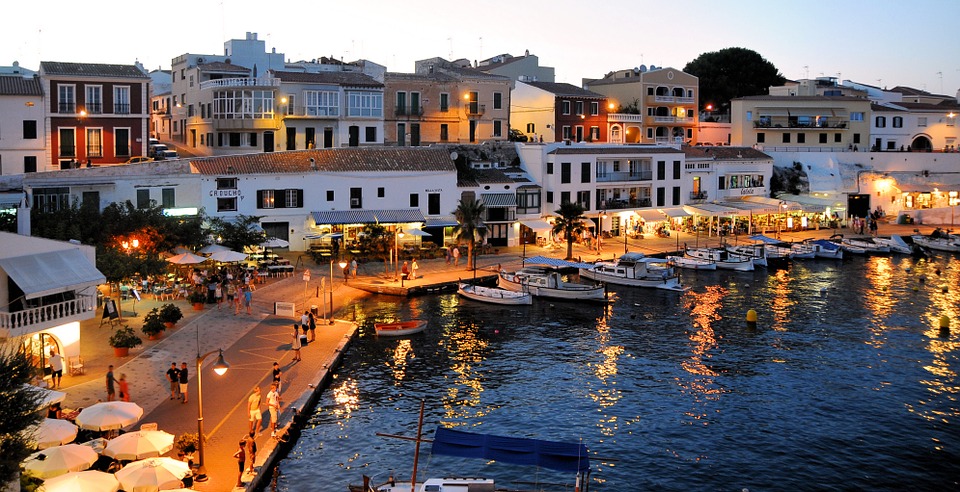 The Balearic Isles are a mecca for those wanting a truly opulent dining experience. Just last year Mallorca had nine different restaurants, sharing between them a total of 19 Michelin stars. Here are some of the best eateries in Palma that offer a world-class dining experience.
Zaranda
This contemporary Mediterranean restaurant offers a two Michelin stars worthy culinary experience. Opening its doors in Madrid over 14 years ago, Zarada earned its first star at the end of its first year, with a second star being awarded a full ten years later in 2016. Now residing inside the five-star Castell Son Claret Hotel, just a 30-minute drive away from the city centre. Zarada offers a truly exclusive gastronomic experience using the freshest, locally sourced ingredients. The herbs and spices come from Chef Fernando Pérez Arellano's personal garden. 
Patrons get a view of the kitchen where they can watch the master at work, crafting one of his most iconic dishes; 'a black egg'. A poached, blacked egg with cuttlefish caviar, served on a bed of white onion puree attracts people from far and wide. Other specialities include Glazed Pavé of the veal with leak and potato salad, 'Blue Hole', 'Metamorphosis' and 'Four seasons of the Mallorcan almond', which showcase the ingenuity and the raw talent of the Zaranda kitchen. Our personal favourite is the exquisite Iberico Steak, cooked with Moorish spices and honey aubergines. The restaurant offers three tasting menus titled 'Memorable', 'Essentials' and 'Souvenirs'. It is certainly not cheap  (especially when paired with their decadent wine menu), but for a meal in such a wonderful ambience, we think it's certainly worth it.
Address: Castell Son Claret, Carretera Capdella - Galilea, Km. 1,7, 28010 Es Capdellà, Balearic Islands, Spain
Marc Fosh
Marc Fosh opened his eponymous restaurant in 2009 (originally called Simply Fosh) to rave reviews. Fosh is the first and only British chef to own a Michelin star awarded restaurant in Spain. Set in a swish contemporary hotel converted from a 17th-century convent, the impressive setting matches the outstanding cooking. The restaurant uses the best, local ingredients like Mallorquin suckling pig and Sóller prawns with 3 set menus to choose from. We absolutely loved the braised beef cheeks in the hay with white onion & bone marrow puree, the chlorophyll of watercress and smoked rice with rabbit loin, local prawns & parsley-licorice sauce.  You can even take some of Marc Fosh's magic home with you with his cookbook titled 'Modern Mediterranean: Sun-drenched recipes from Mallorca and beyond'. 
Address: Carrer de la Missió, 7, 07003 Palma, Illes Balears, Spain
Adrian Quetglas
Adrian Quetglas is one of the newer fine-dining eateries in the Mallorcan capital and is Palma's second restaurant boasting a well-deserved Michelin star. With a skilfully composed menu of dishes that blend local products and traditional recipes with avant-garde flourishes, the lunch is a five-course menu, with dinner being a fortnightly changed seven-course tasting extravaganza. Although born in Buenos Aires, Adrian Quetglas – the man – is of Mallorcan stock, but cut his teeth in Moscow, bringing a truly international mix of flavours to his cooking. While not cheap, the price-to-quality ratio is definitely high. You'll also find a plethora of gluten-free and vegetarian options.
Address: Passeig de Mallorca, 20, 07012 Palma, Illes Balears, Spain