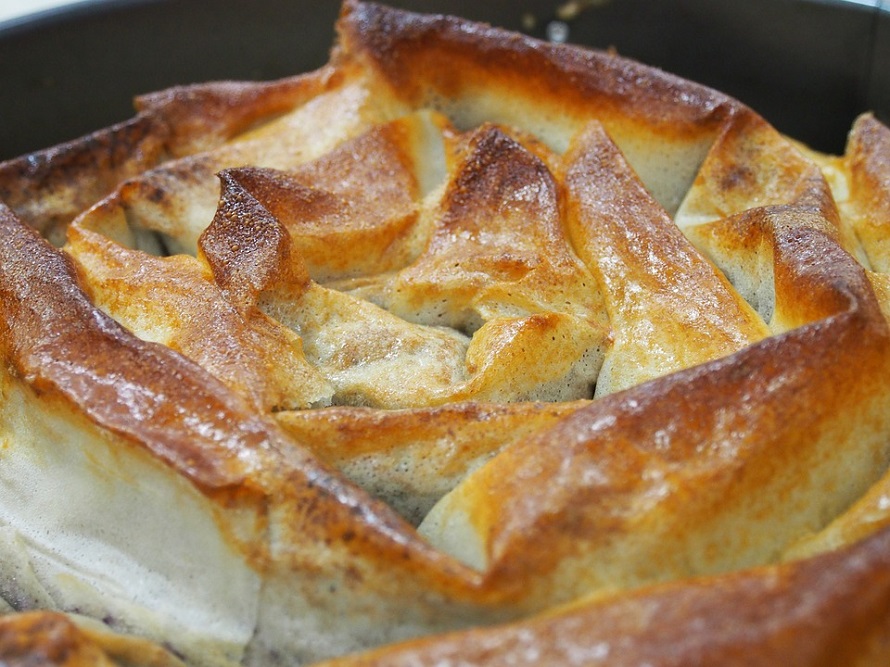 How many meals have you cooked at home during the lockdown? Many restaurants in Palma de Mallorca have opened up their doors for takeaway and delivery, offering delicious food straight to your home.  Check out our list of some savoury, sweet, and filling things to eat.
Ensaïmada
If you are a sugar lover then Ensaïmada is something that you must grab a hold off, especially during the holiday festivities. It is a sugar-dusted pastry that has a croissant-like texture with large amounts of filled pork lard. According to the locals, it is highly addictive!
Coca de Trampó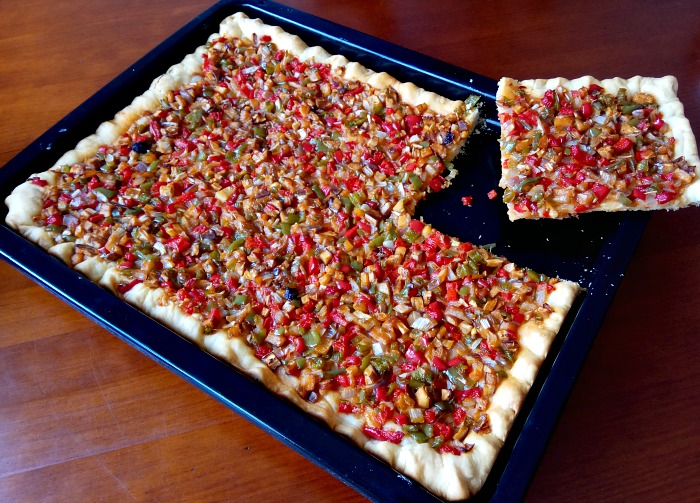 Credit: Flickr / Tasty Details / CC BY 2.0
Coca de Trampó is a super healthy Mallorcan cuisine which consists of vegetables like parsley, onions, peppers and served like a pizza with the crust or like a quiche. You can find this at local markets or check-in with restaurants to see if they offer this as a meal option.
Tumbet or Tombet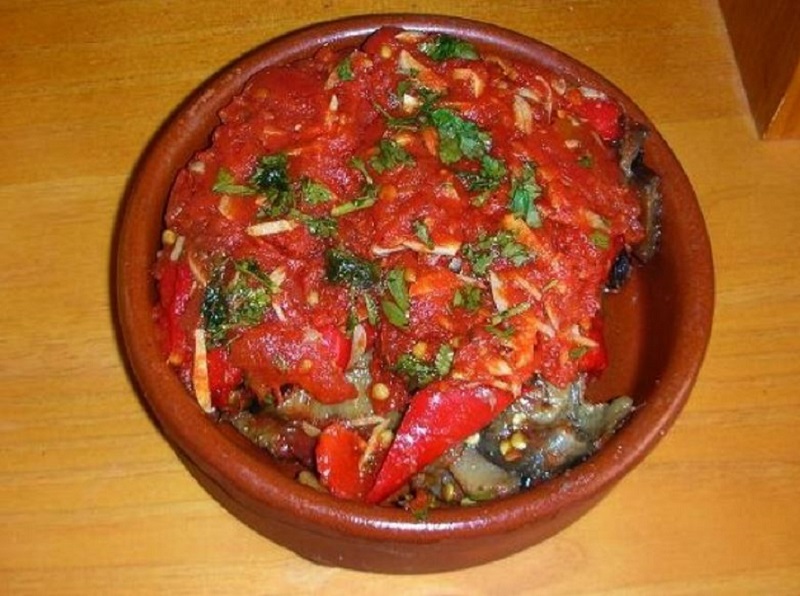 For the calorie-conscious people who want to indulge in some healthy treats, order Tumbet. Similar to a French ratatouille, this vegetable-filled dish includes eggplant, peppers, potatoes and is later baked in the oven with tomato sauce. It is the perfect vegetarian or vegan option!
Sobrasada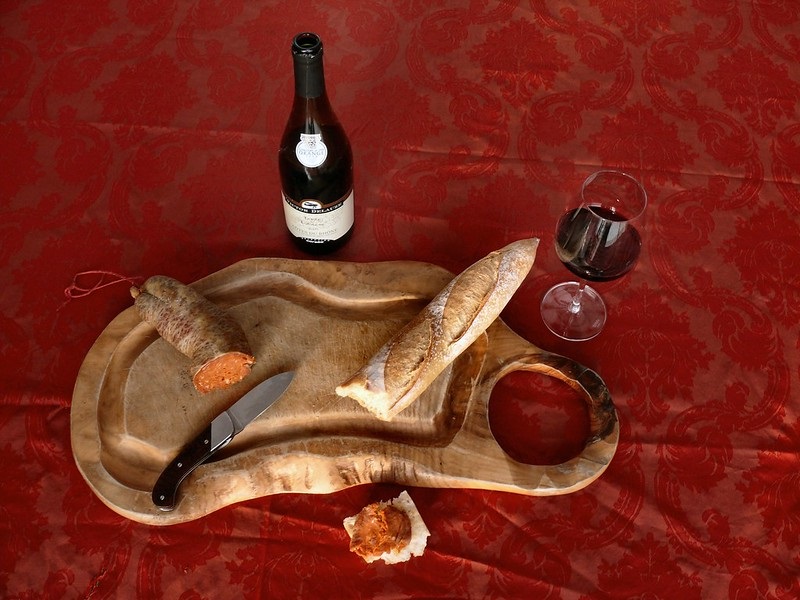 Credit: Flickr / dynamosquito / CC BY SA 2.0
Sobrasada is made with ground pork, paprika, and various other spices. The raw cured sausage is spreadable and is served on a slice of bread, typically the Mallorcan flatbread There are sweet and spicy options to both, and it is found in most of Palma's local restaurants. Try out this classic local lunch!
Frit Mallorquí
Frit Mallorquí is a traditional dish in Palma de Mallorca which consists of meat and fried vegetables, which are mixed with seasoning. The meal includes potatoes, peppers, and tomatoes with liver and lamb organs that are diced finely.