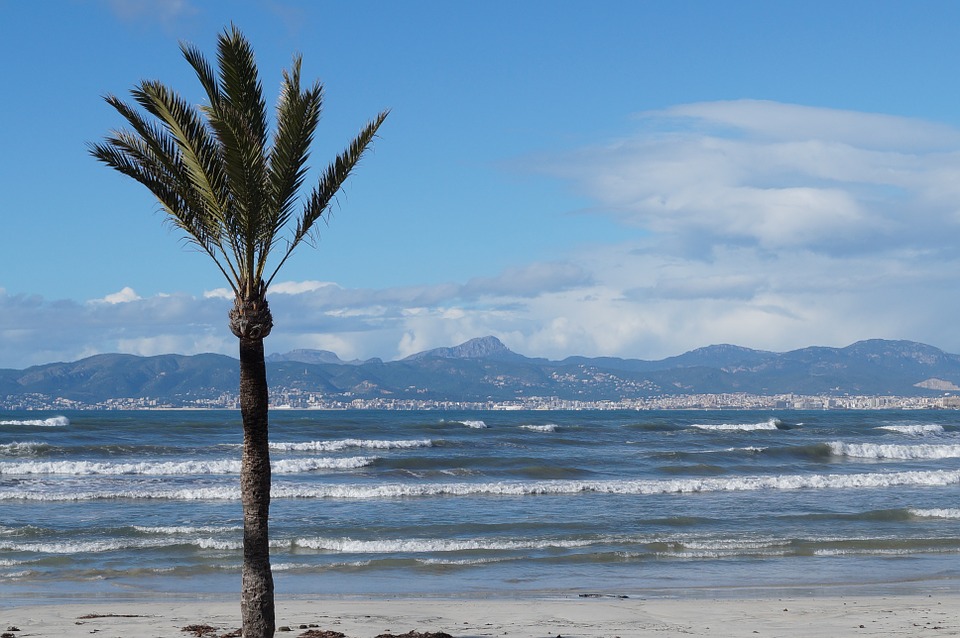 Palma de Mallorca is the capital and the principal city in the sovereign community of the Spanish Balearic Islands. It lies on the south coastline of Majorca on the Bay of Palma and is at the height of 43 feet above the sea level.
The Island is located in the Mediterranean Sea and has a Mediterranean type climate which can be described as mild winters and warmer summers. Read on to know about the climate of the island.

Summer
The climate in Palma is a cold semi-arid steppe climate as it is located on an island and the area is surrounded by oceans. The best time to visit Palma is between the summer months from July to August. The tourists start arriving from June and is quite crowded up to October. It is also the most expensive time to visit.

Autumn
Autumns in Palma de Mallorca is rainy sometimes, but there is ample sunshine for you to bask in. The crowds are less and hence can get a good bargain on the hotels in Palma. The temperatures during this time are around 23-25°C (73-77°F) during day time and 15-20°C (60-72°F) during night time. All and all it is very pleasant in autumn.

Winter
The winter gets colder with average temperatures from 4-14° C (40-57° F). The winter months are best suited for those lone travellers who like to explore the island on their own. These people will find the place less crowded, but on the downside, many hotels and restaurants may be closed.