Are you feeling restless sitting indoors? The stunning coastal views of Palma de Mallorca can easily tempt you to break free and wander about.
While curfew rules are easing out, cycling in and around Mallorca is among the safest ways to explore and enjoy scenic views and local beaches while maintaining proper distance in large crowds. The best part is you can work up a sweat with different routes around the city!
Cap de Formentor
Cap de Formentor is one cycling route beside the Sa Calobra that rivals in popularity. The 19km long stretch begins in the town of Port Pollensa and zig-zags through until the lighthouse at the end. Not steep, but long enough to get your heart rate up, this route is one you should not miss out on!
Palma to Arenal Coast
Perfect for beginner cyclists or those not used to rigorous workouts, the short route from Palma to Arenal Coast is roughly 15km long and completely flat. You can enjoy the ride with younger children or in a group as you whizz around the city landmarks in Palma de Mallorca.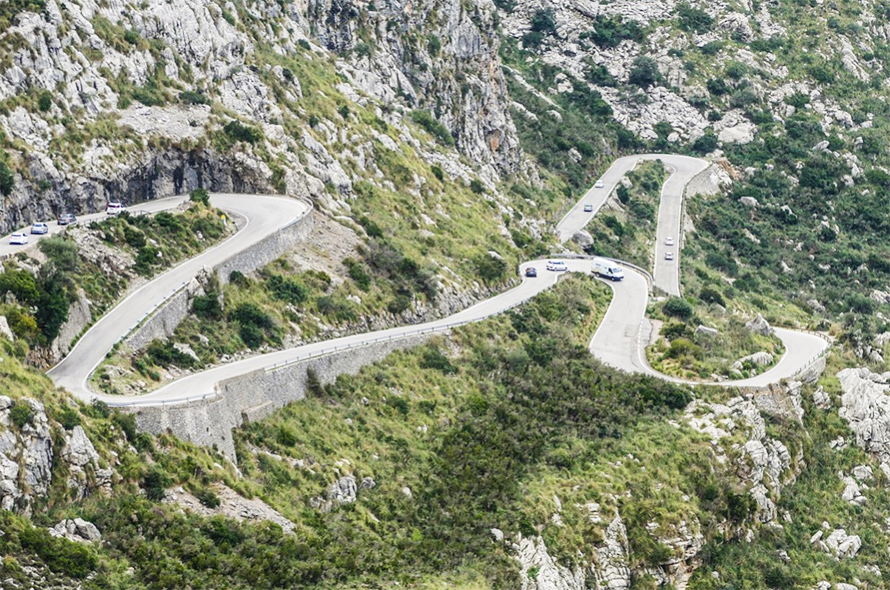 Southern Tramuntana Coastal Road
Unlike simple cycling routes around the city, the southern part of the Tramuntana Mountains offers stunning hillside views on one side and the Mediterranean on the other. With considerably less traffic, the route is easier to navigate and built into the mountainside. Don't miss out!
Manacor to Arta
Another gentle cycling route that is perfect for families who want to enjoy a half-day ride on the eastern side of Mallorca. This route takes you through the historic towns of Son Servera and Sant Llorenc that is just a short ride away from Palma city center. This cycling route has a charm of its own!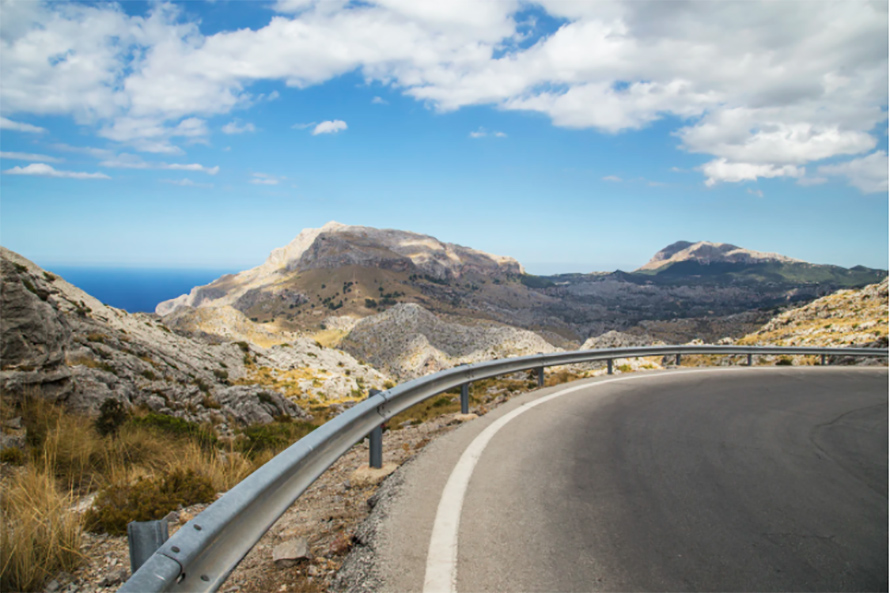 Sa Calobra
For anyone looking for a challenge, the Sa Calobra should be your go-to route. The cycling climb, snaking bends, and incredible views make this space a magnet for outdoor enthusiasts looking for an adrenaline boost. It is incredibly challenging, but also among the most enjoyable rides to try out!